We are are blessed in our parish to have many different groups and activities making up the life of the community-
Society of st vincent de paul
The Society of St. Vincent de Paul exists, among other things, to help alleviate material poverty and to carry out the corporal works of mercy. Assistance is available to all who require it irrespective of religious affiliation. Whilst our resources are limited if we are able to help we will help. We depend upon volunteers to run the Society and on the generous support of parishioners and benefactors. Should you need assistance and if you live within our parish we would be more than willing to see if we can help you in any way, if you live elsewhere we can try to refer you to another SSVP Conference in your locality. For further information, or for requests for help, please contact our Conference President on:
Ss john & columba with st peter in chains conference
For further information, or for requests for help, please contact our Conference President Jim Meade on:
our lady of lourdes conference
For further information, or for requests for help, please contact our Conference President on:
Childrens liturgy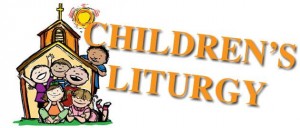 In both Our Lady of Lourdes Church and in Ss John & Columba's Church, we are fortunate to have children's liturgy that meets ever 2 weeks.  The liturgy is run my trained volunteers who are also PVG approved.  The age range for the children is normally those who are in Primary 1 to Primary 5.
200 CLUB
This is a fundraising/prize draw enterprise. Up to 200 members pay £1 per month and are allocated a number from 1 – 200. Each month there are 2 prizes of £25. In June & December, in addition to the 2 monthly prizes, there is a bonus prize of £100. At the end of the year, surplus funds are donated to the Parish or other good causes. Draws are made on a quarterly basis.
Enquires to Mary Irvine or Margaret Collins for OLOL or Lisa Quinn for Rosyth & Inverkeithing
FAIRTRADE
A Traidcraft stall sells Fairtrade produce on the First Sunday of the Month after 9.30am Mass in Rosyth and after 11.30 am Mass in Our Lady of Lourdes.  
LOURDES COMMITTEE
This group was formed to assist financially with sending sick pilgrims to Lourdes with the annual Diocesan Pilgrimage. Various fundraisers take place throughout the year.  These include profits from the sale of teas, coffees and soup after Sunday morning Mass in Our Lady of Lourdes, a bingo tea and a dance. On average the cost of sending 3 sick pilgrims, a carer and a nurse to Lourdes is funded each year.
Enquiries to Margaret Wallace.
MEN'S GROUP
The parish men's group is open to all men within the parish to provide a supportive and prayerful environment for men to relax and get to know each other.
The group meets on Thursday evening once a month and is hosted in a different group member's home. The night can either be a social evening, watching a major sports event, or a night reviewing a topic that is relevant to church or society in general.
The group also helps out with church functions such as curry nights and other social events.
Enquiries to Andrew Millar.
Ladies Group in St Peter in chains

Ladies group in our lady of lourdes
Mother's prayers

Bible study group

Spred
Welcoming returning catholics – landings
"Landings" is a Paulist ministry of compassionate listening and hospitality for the reconciliation of returning Catholics and those who may feel "on the fringes" of the faith community. It provides a safe "landing" after time "away." 
Getting to know a few other Catholics, some of whom have themselves "returned" – reportedly eases their own return for some. By bringing together ordinary Catholics (trained as "welcomers") and "returners" –  we get to know a few friendly faces, share faith and update our knowledge of the Catholic church in the twenty first century together, ending with a Mass or short retreat.
Small group meetings take place annually, usually during Lent, Advent or at Pentecost.
For friends and family just waiting for an invitation to "come home": please help yourself to Landings contact details cards, available at the back of all three churches.
A warm welcome awaits.Email landingsuknorth@gmail.com or text 
07913 545156 to be put in touch with a welcomer within 24 hours